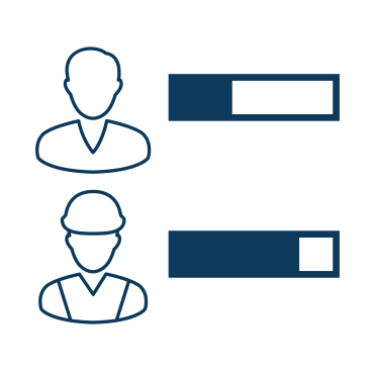 Potensis offers a strategic recruitment service for clients focused on managing long term workforce planning issues through market talent mapping.
Our initial service offering can be viewed as a discovery process, we can help you understand how competitors structure their teams or manage specific skill sets. We will provide you with a detailed report, analysis and recommendations for your hiring strategy.
This service can then be developed by our experienced headhunters into a long term engagement programme with specific potential hires. This service has helped to ensure that our clients remain of the competition, building relationships that can be exercised at an appropriate time, mitigating long term skills shortages and helping to succession plan for their existing workforce.