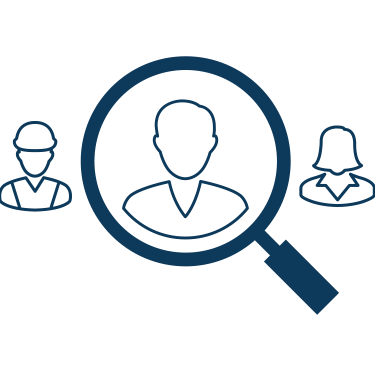 Our specialist executive search team is composed of some of the most experienced recruiters in the industry, enjoying the benefit of vast personal networks and candidate relationships, developed and nurtured over many years and based on trust and delivery.
Our clients rely on our ability as brand advocates, whilst all stakeholders understand that we deliver our service with confidentiality and integrity assured. We work tirelessly to ensure that our candidates and clients are able to make informed decisions about the recruitment process, supporting them through market research, business intelligence and professional advice.
Our search service is highly bespoke. As part of our briefing process, we will undertake a detailed analysis of your needs and provide a role specific proposal. This proposal will outline a detailed marketing and head hunting plan, an assessment methodology for evaluating candidates and a strategy for managing and onboarding the best talent for your business.
We also provide other specialist executive search services. These include Non-Executive Director appointments and succession planning for Boards. Both services make the best possible use of our wide talent network.